Bee Fluent Product Design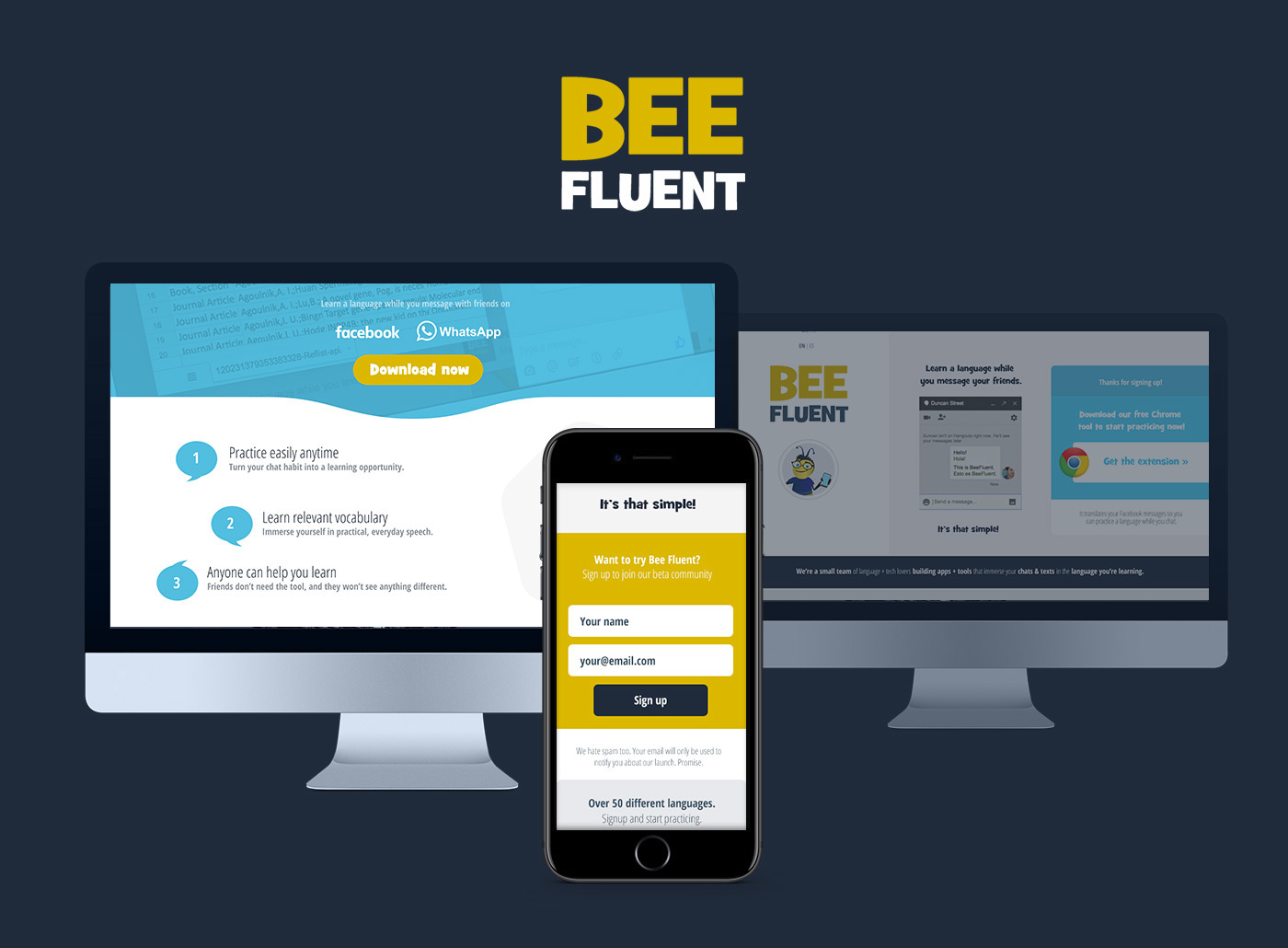 BeeFluent
UX/UI Design & Marketing for this desktop extension, onboarding flows, and future mobile tools
Available for free in the Chrome Web Store, this immersive chat product seeks to improve online chat translation for the future.​​​​​​​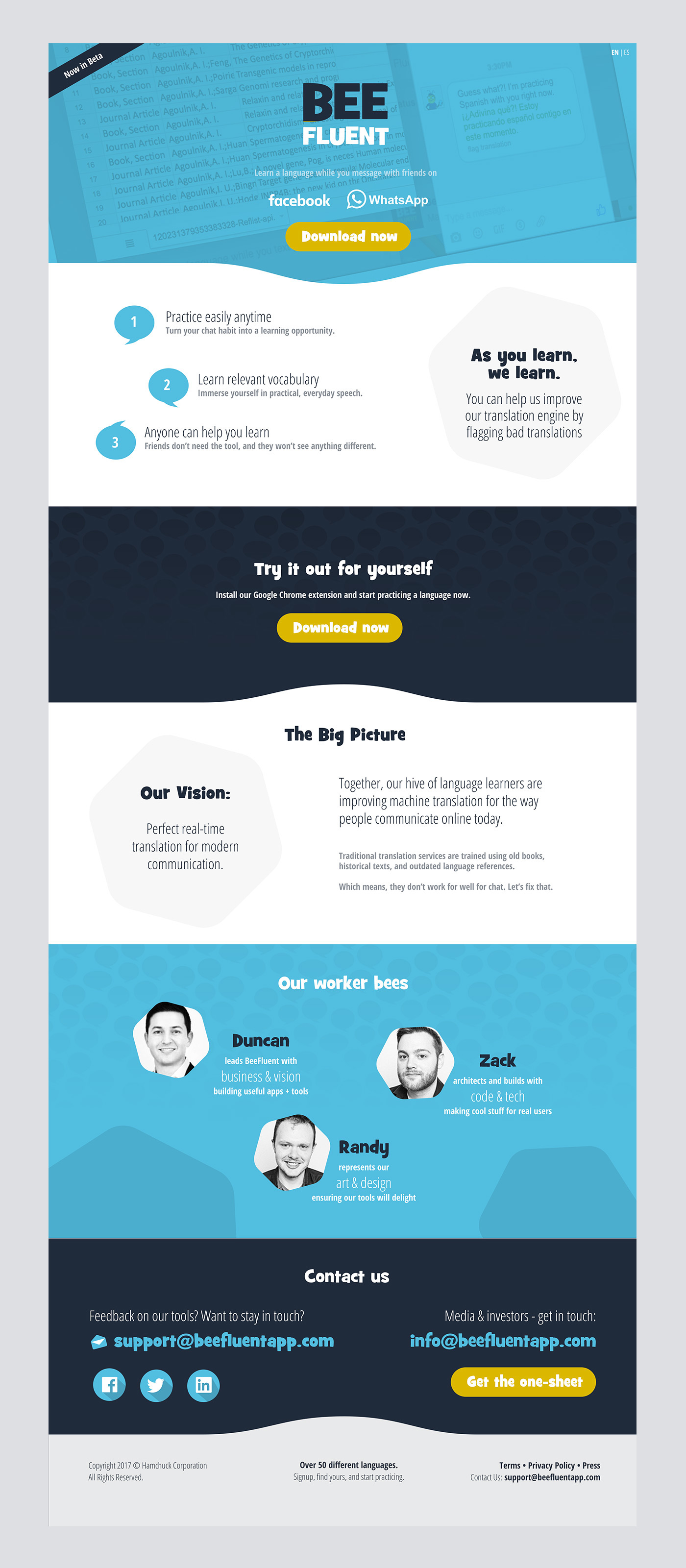 User-first Approach
As with any project, the best way to success is to understand the voice of the customer. Luckily for BeeFluent, the language learning community is very passionate and open to tech solutions to help them practice. From social posts to private group conversations, we were able to put out feature ideas, surveys, and even conduct user interviews to keep us on the right path and continuously improve the tool.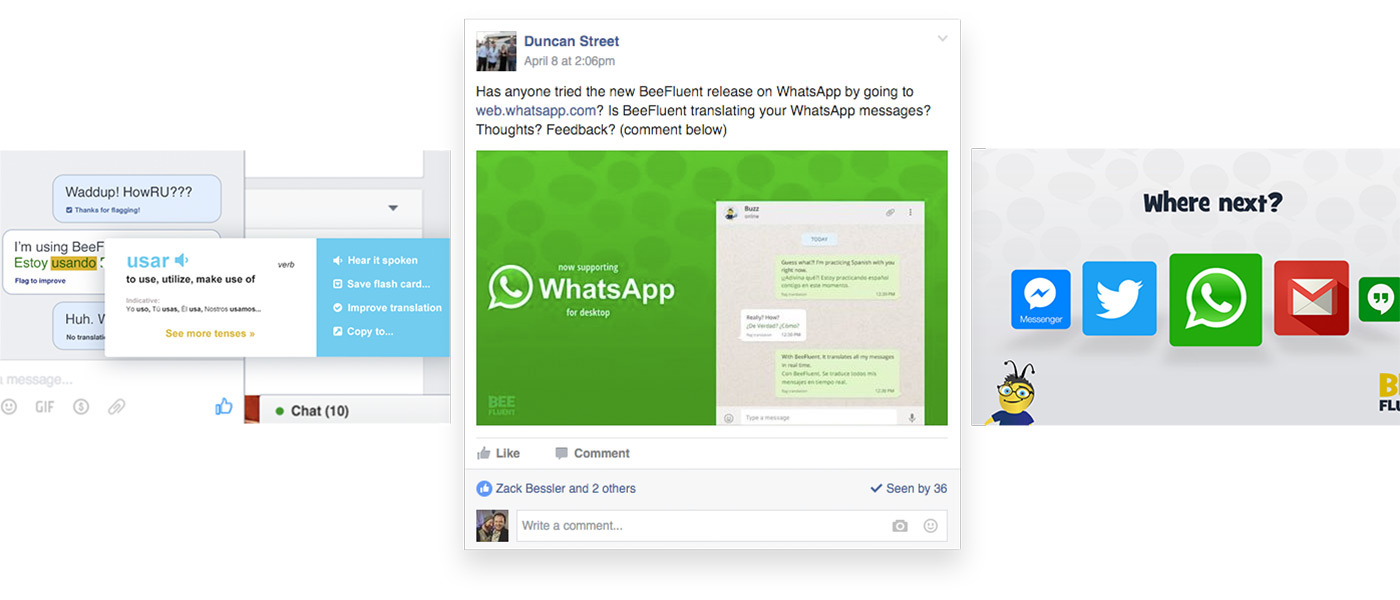 Installation Confirmation

After installing the extension, we provide instructions and tips for making the most of the tool.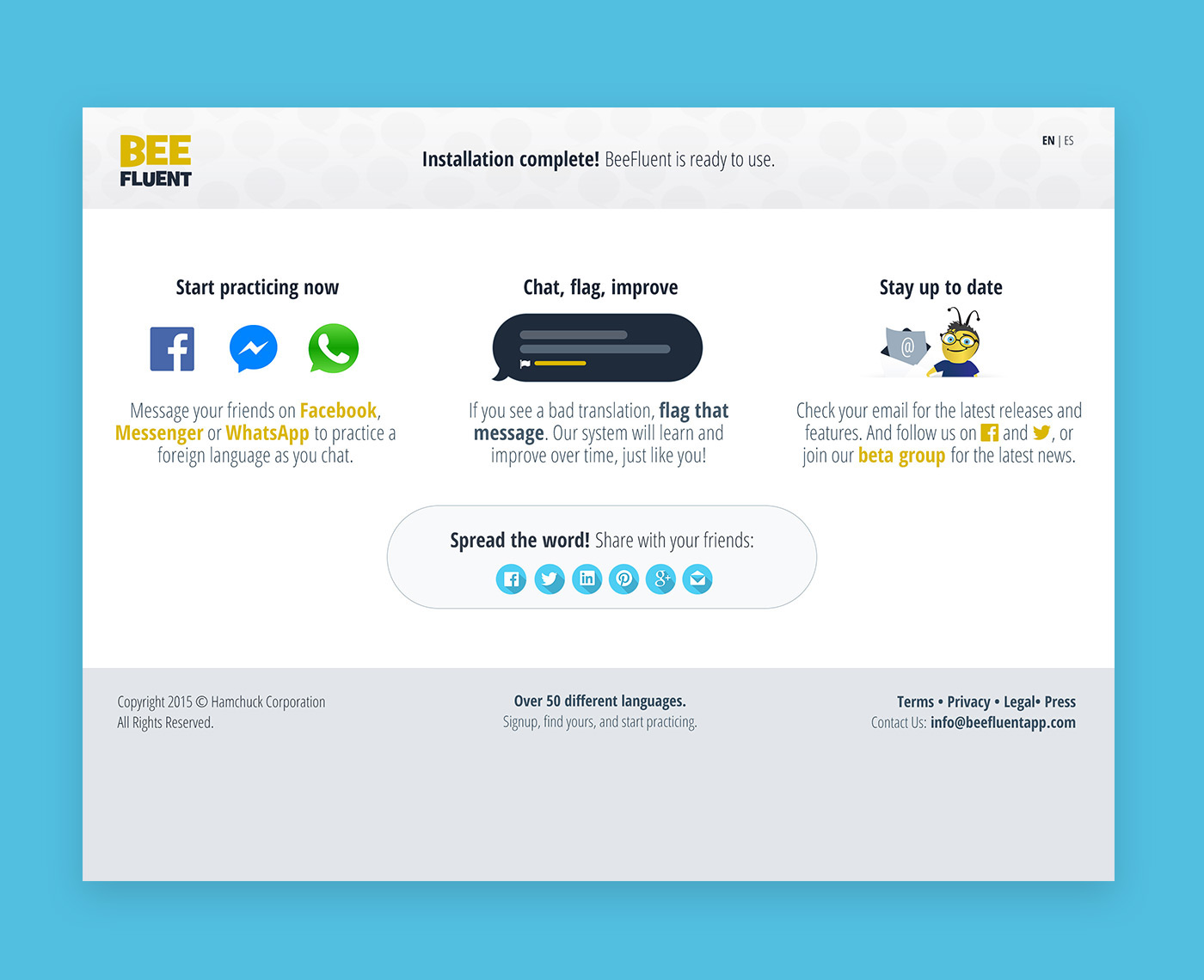 By gamifying user translations, this app would feed back into the translation system to improve machine translation over time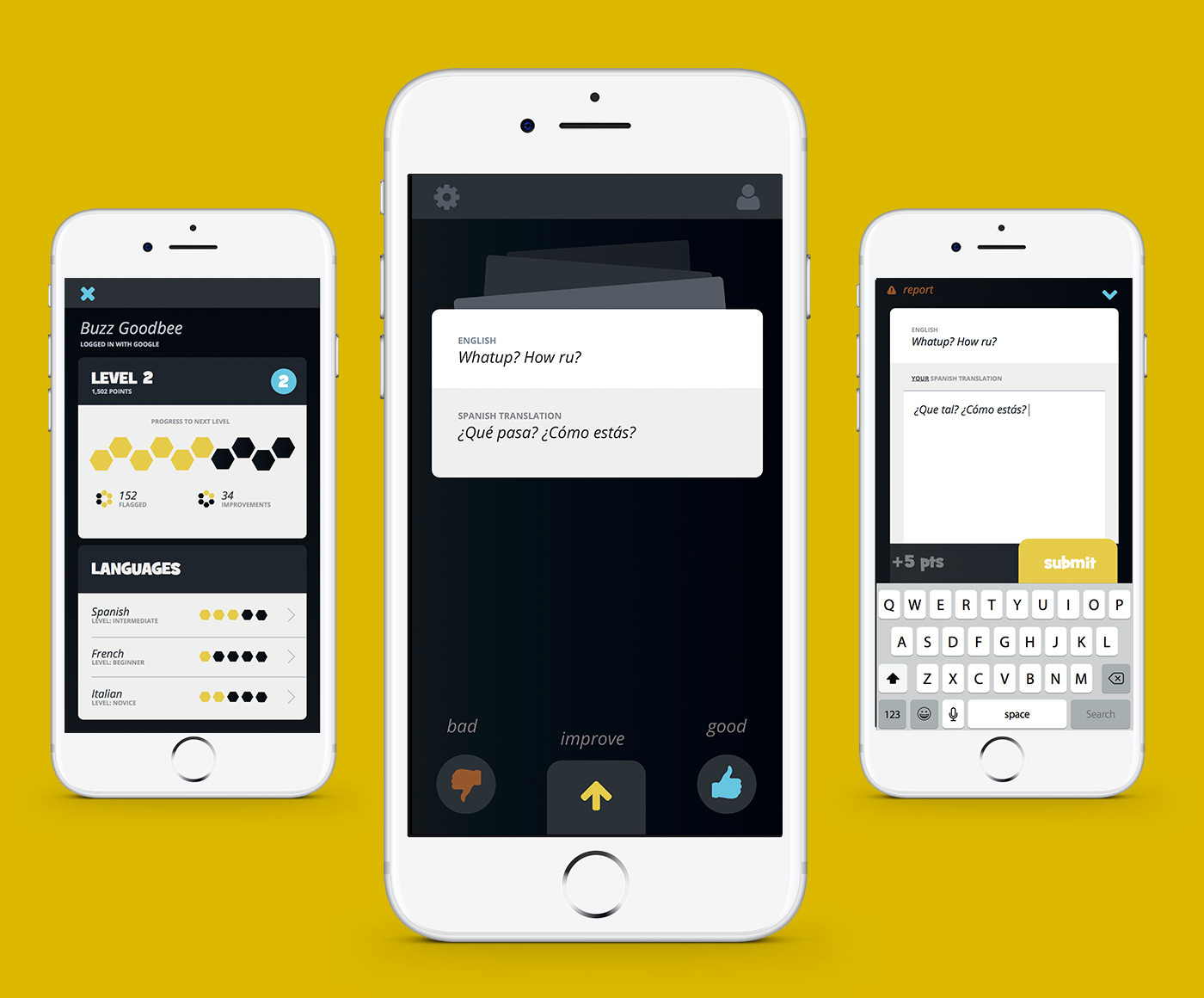 Multiple channels
In order to reach a broader audience, we made the tool available on multiple channels. This introduced some technical complexity that constrained design opportunities, but we continue to optimize for each channel.